NOP Governance and Institutional Capacity ESF-ERDF
2014-2020
The Programme contributes to the objectives of Europe 2020 through institutional capacity-building, by supporting the national PA reform strategy and enhancing coordination between the various levels of government in the implementation of public investments and Administrative Capacity-Building Plans.
The measures are intended to innovate the methods, models, procedures and manner in which the services, solutions and tools are offered, for a more efficient and effective Public Administration, closer to the territories, citizens and businesses.
Il Comitato di Pilotaggio per il coordinamento degli interventi OT11 e OT2 (Agenda Digitale) presieduto dal Dipartimento della Funzione…
read more

The Agency for Territorial Cohesion has defined its Administrative Capacity-Building Plan, like all the Administrations involved in the Operational Programmes for the 2014-2020 cycle. This is an operational tool – identified by the European Commission – designed to implement the strategy for administrative, organizational and technical improvement, with a view to enhancing the effective implementation of the Programmes co-financed under the ESIF Funds.

Manuals, guides and FAQs for assisting the beneficiaries of the Programme.
Tools for presenting project proposals aimed at the potential beneficiaries. This area includes a section reserved to the members of the Monitoring Committee.
Alongside the Operational Programmes financed under the ESIF Funds, the 2014-2020 cohesion policy cycle also provides for Complementary Programmes financed through national co-financing resources. The Cohesion Action Programme complementary to the National Operational Programme on Governance and Institutional Capacity – approved by the CIPE (the Italian Interdepartmental Committee for Economic Planning) with a financial allocation of 247.19 MEUR – provides for the complementary and synergistic actions associated with the National Operational Programme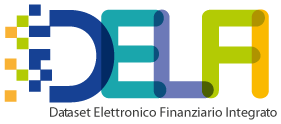 DELFI is the open-source IT system, adopted by the Agency for Territorial Cohesion, for the supervision, management, monitoring, control and certification of the 2014-2020 National Operational Programme on Governance and Institutional Capacity.