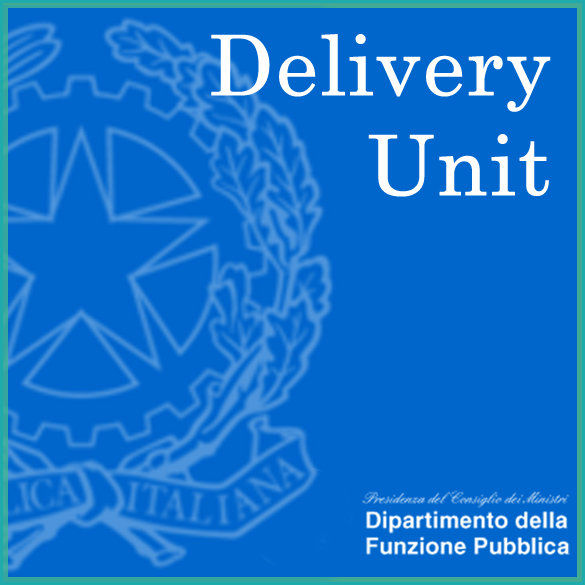 Beneficiario
Department of Public Administration
Risorse assegnate
7.000.000 euro
Asse: 1
Obiettivo Specifico: 1.2
Azione: 1.2.1
A regia di
Intermediate Bodies - Department of Public Administration
Delivery Unit
Department of Public Administration
admin
The project's aim is to cut regulatory burdens and timeframes for simplifying procedures, implementing the simplification measures set out in Law 124/2015 and strengthening the implementation of the Simplification Agenda 2015-2017, in agreement with regional and local governments.
Activities are carried out by a designated  "Delivery Unit", on the basis of procedures featuring, inter alia and in partnership with the Italian Local Government Association and business organizations, territorial meetings for planning the implementation of simplification measures; assistance to local authorities and businesses for implementing inter-departmental conferences and the certified notification of construction works in progress; standardising and streamlining of forms and procedures.
The project also addresses the resources for simplification: supporting regional and local authorities in building laboratories and regional centres of competence and building administrative capacity in the field; fostering and coordinating nationwide "networks of simplifiers", involving the business organizations, also in support of regional and local governments.
The project also directly addresses simplification capacity building by the authorities, through disseminating simplification methods and guidelines for implementing the reform measures; mapping procedures for measurement, especially those with the biggest impact on businesses; estimating the expenses and timeframes required for the procedures; simplifying complex procedures; consulting stakeholders; identifying, measuring and reducing gold-plating; training.
Finally, the project aims to monitor the reform process, in order to verify its effectiveness and measure its effects, also based on dedicated surveys.